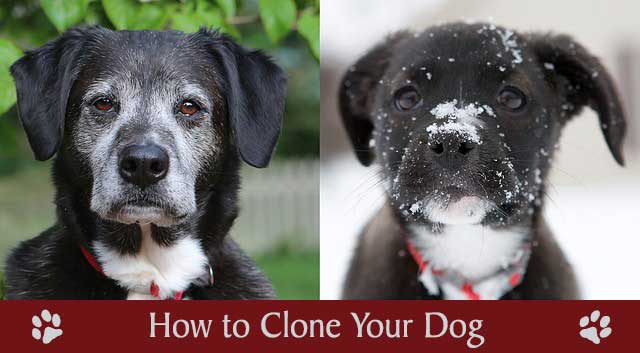 There's no dog quite like your dog, right? That's how I feel too. Haley is a very special dog. She's one of a kind and I would definitely call her my heart dog. It's hard to imagine not having her in our lives, but as her face gets a little more gray each day and she grows into her senior status, we've had a few hypothetical conversations about cloning her. If we wanted to go through with it, it's not complicated on our end. Here's how to clone your dog.
How to Clone Your Dog
Step 1
– Collect a tissue sample from your dog. This can be performed by your vet while your dog is alive or up to five days after death, as long as your dog has been properly prepared and refrigerated.
Step 2
– Send the tissue sample to
Sooam Biotech Research Foundation
or
ViaGen
along with your payment of $100,000 ($50,000 if using ViaGen).
Step 3
– Collect your cloned puppy when it's ready to come home.
The cost of cloning pretty much takes the decision out of our hands. That's a lot of money! But the truth is, I'm not sure I would go through with it, even if it cost much less. But before I get into that, here's a brief explanation of what happens during the cloning process.
The Cloning Process
A cell from your dog's tissue sample is altered by removing the nucleus which contains your dog's DNA or genetic information. Meanwhile, an egg is harvested from a donor female at the cloning facility. Next, the nucleus from the donor female's cell is removed from the egg and replaced with your dog's nucleus. The egg is then given an electrical shock to stimulate cell division. After a few days, an embryo has developed and the egg is implanted into a surrogate female dog where it's carried to full term and delivered.
Now that you know how to clone your dog, the difficult question is: Would you clone your dog? Here are a few things you might not know about cloning your pet.
3 Facts You Might Not Know About Cloning
A cloned dog is not going to be exactly like the original.
Although the two dogs will be genetic copies (like human twins), they may not look exactly alike. Also, the environment in which the new puppy will be raised will be different, creating a dog with its own distinct personality. Since you may not receive your puppy for a few months after it's born, some personality traits will already be developed.
There are no health guarantees with cloned dogs.
It's still too early to tell if cloned pets have an increased risk of health issues or early death and you shouldn't expect a cloned pet to be healthier than the original. It's likely that any genetic health issues the original pet had may also be present in the clone. However, being aware of genetic health risks may give you the opportunity for prevention or early treatment, possibly resulting in a healthier pup.
If you're undecided about cloning, you can still preserve your dog's tissue and decide later.
ViaGen offers a tissue banking service for pet owners that might want to clone their pet in the future. They recommend you collect the tissue sample while your dog is still alive to ensure the best quality cells.
My Thoughts on Cloning Haley
The cost of cloning Haley makes it prohibitive, but what if it cost $10,000 or just $1,000? Would I be tempted to clone her? I love her boxer/lab mix and cloning her would save me the hassle of trying to track down a puppy of the same breed mix and color. But what about all the unwanted dogs in need of good homes? Does it make sense to pay money (a LOT of money) for a puppy just because it looks like Haley?
In a certain way, cloning her would ensure a part of her would live on. But would I feel disappointed if the clone didn't live up to my expectations of the relationship I have with Haley? On the other hand, it might give me the chance to do better the second time around. Maybe I could avoid some of the mistakes I made with Haley and try to prevent the health issues she's had.
There's one thing I'm sure of, I couldn't clone Haley while she's still alive. I can't imagine giving a new puppy all the love and attention it needs while my senior girl looks on. She's a little jealous as it is and it would break my heart to think I was neglecting her while training her replacement.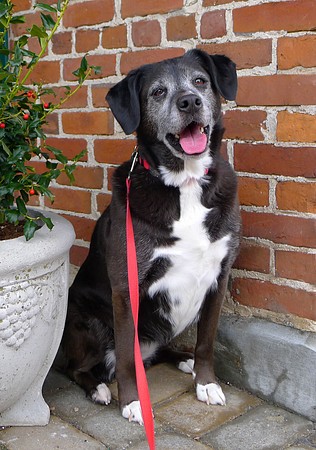 I can understand why cloning might make sense for working dogs with exceptional genetics, but there's only one Haley. She's an original that can't be duplicated or replaced like a piece of furniture. I would rather have the beautiful memories of her and our relationship than to replace her with a copy that I might always compare her to. Yes, she is my heart dog and I wish she could live forever, but that doesn't mean I can't have meaningful relationships with many different dogs. They are all unique and special. That's why we love them so much!
What are your thoughts on cloning? Share them in the comment section below!
---