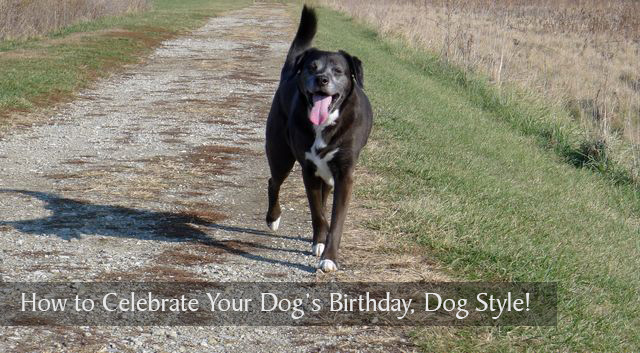 Is your pup's special day coming up soon? Are you looking for a way to celebrate your dog's birthday? I've never been one for doggy birthday parties with banners, balloons, doggy friends or a dog-healthy homemade cake and I definitely know Haley would not be thrilled about wearing a party hat for twenty minutes while I try to get the perfect photo of her "enjoying" her party. Since Haley's 8th birthday was last Friday, I decided this year to give her what I knew she would love the most for her birthday. A day filled with a few of her favorite things!
Click the eight birthday ideas below to discover some Haley-approved surprises for your dog's next birthday.
It felt great to watch Haley enjoy doing all the things she loves and to celebrate her birthday dog-style rather than trying to make her enjoy a human-style birthday party. Some dogs might love the banners, balloons and posing for photos, but Haley enjoyed her special day this year doing her favorite things. Do you celebrate your dog's birthday? Share your favorite ways to celebrate.